Okotoks AB
On July 21, 2020 I started a trip from Victoria British Columbia to Okotoks Alberta. I would be gone for 8 days total, 5 of them riding and 3 visiting with family. This was my route:
Contents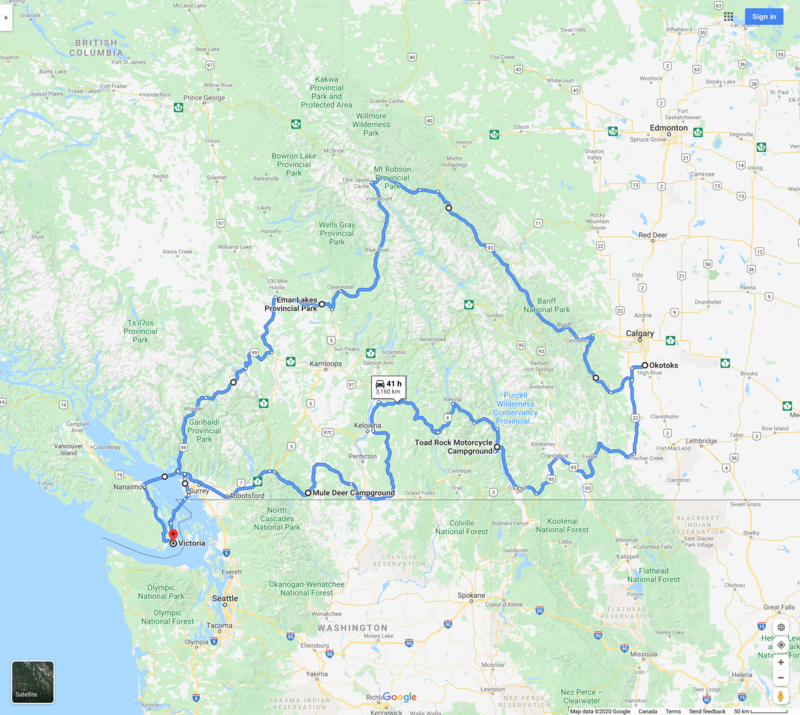 July 21, 2020
I woke up at 5:45 AM, ate breakfast and got my riding gear on. I had packed the bike the previous day so it was ready to ride in the morning. Emar Lakes Provincial Park was my destination that evening.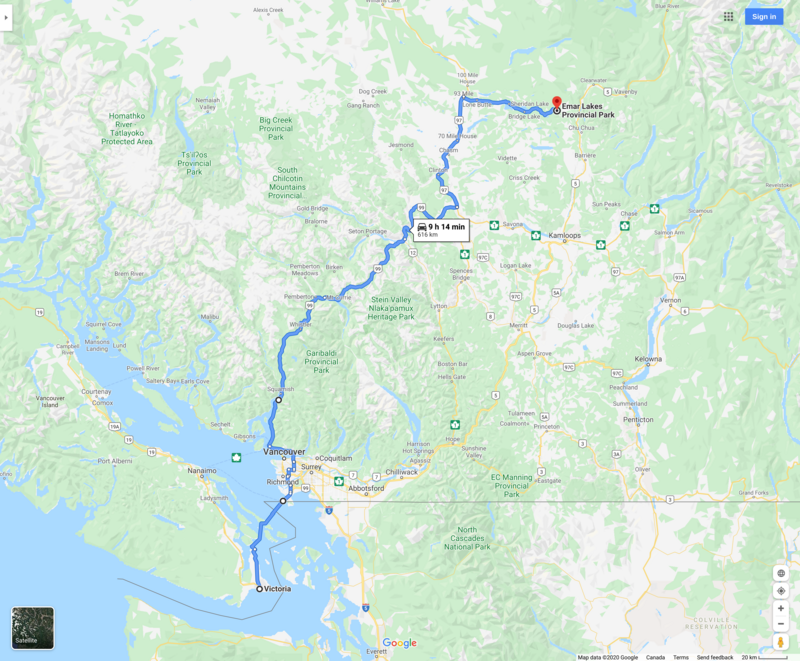 I arrived at the ferry terminal at around 6:40 AM and boarded on the rear of the 7:00 AM BC Ferry from Swartz Bay to Tsawassen.
All the way from Victoria to the ferry I had rode with a 1st gen KLR, I got to meet Liam and his bike as we were parked next to each other on the ferry. He had quite a few bike mods but I really liked the 320 mm brake rotor and SV caliper upgrade. He said he really liked it too (1st gen KLR's are known for poor brakes).
Driving through Vancouver was not bad, the only trouble was downtown construction. On West Georgia (I think?) I saw a fun dog carrying apparatus on another motorcycle: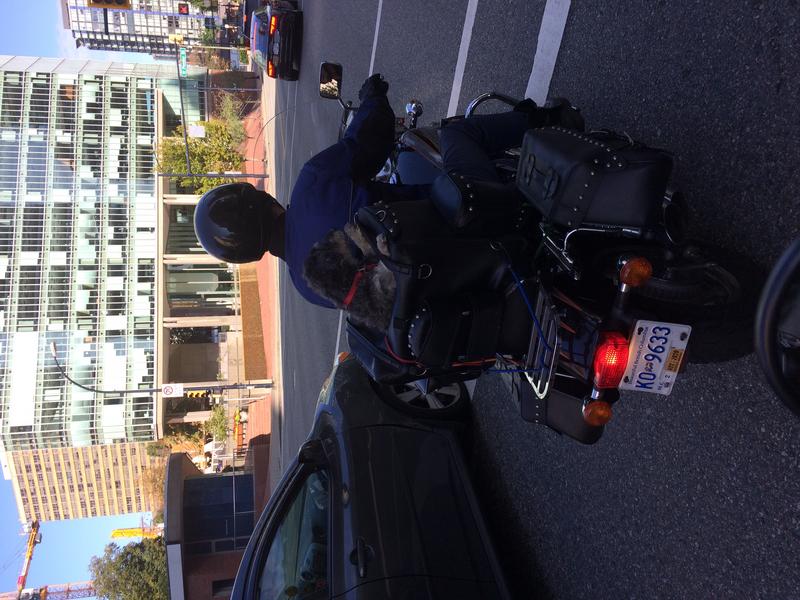 I stopped at the Stawamus chief trailhead parking lot for a snack and gear check.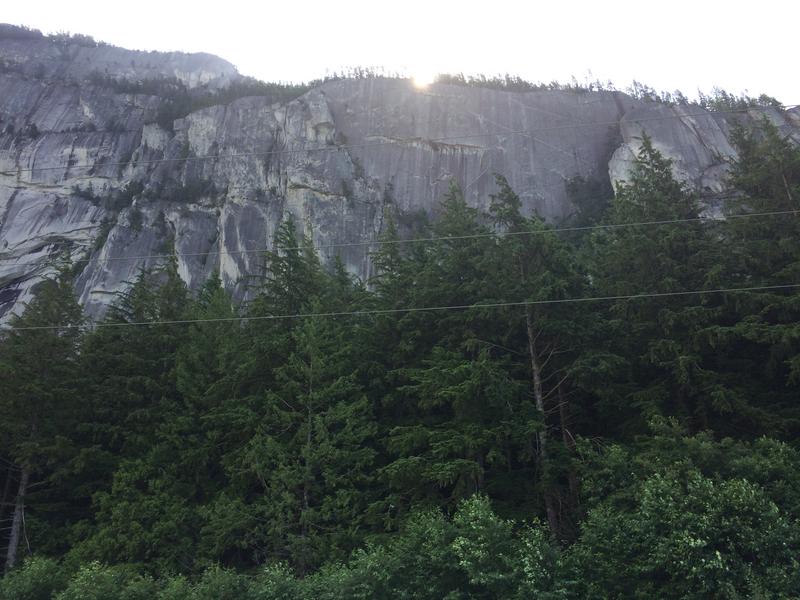 From there I rode through Whistler and stopped next in Pemberton for Lunch, eating at the Town Square restaurant. It was good.
The next section of ride was particularly sporty as expected. I stopped somewhere to capture the mountain peaks off to the side of me.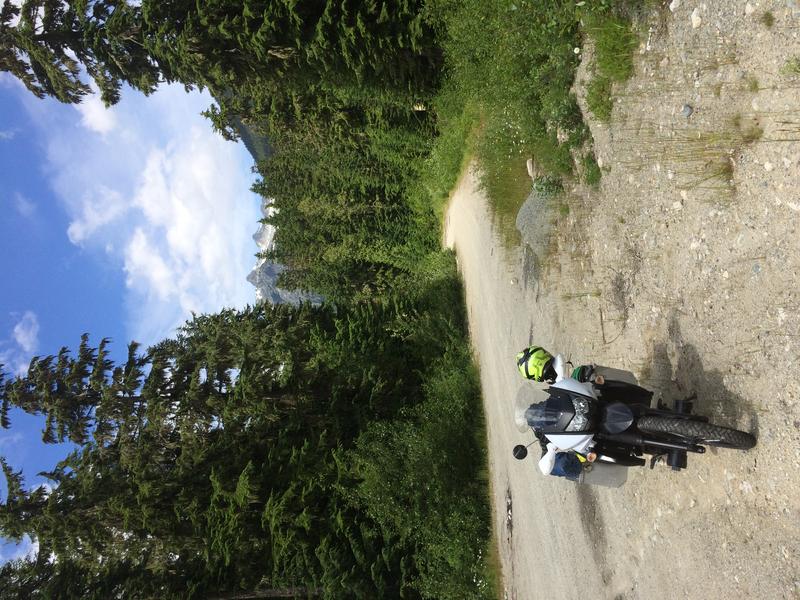 Then I got into it and rode almost continuously to my destination. Lilloet was very hot and I did not cool down again until I was almost at Emar Lakes Provincial Park.
To get there, I took Highway 97 north to Highway 24. I had never been there before and thought it was an insignificant back road but it turns out there are many lakes, resorts, and recreation sites along it. When I stopped at this rest area I learned it was the Fishing Highway.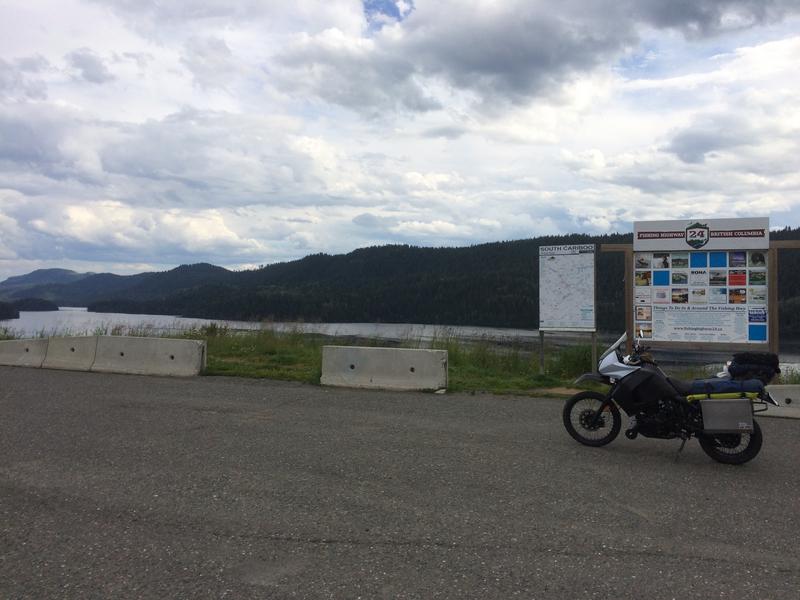 Turns out Emar Lakes Provincial Park is very small. The access road was rocky and rutted but no problem for my severly worn Mitas E-07 rear tire. There is 1 outhouse, 1 picknick table, 2 fire rings, 1 (steep) boat launch, no fees and many many mosquitos. No one else was there. Cell phone service almost worked but I could not place a call.
This shows the boat launch and the one site with a picnic table. The outhouse is behind me.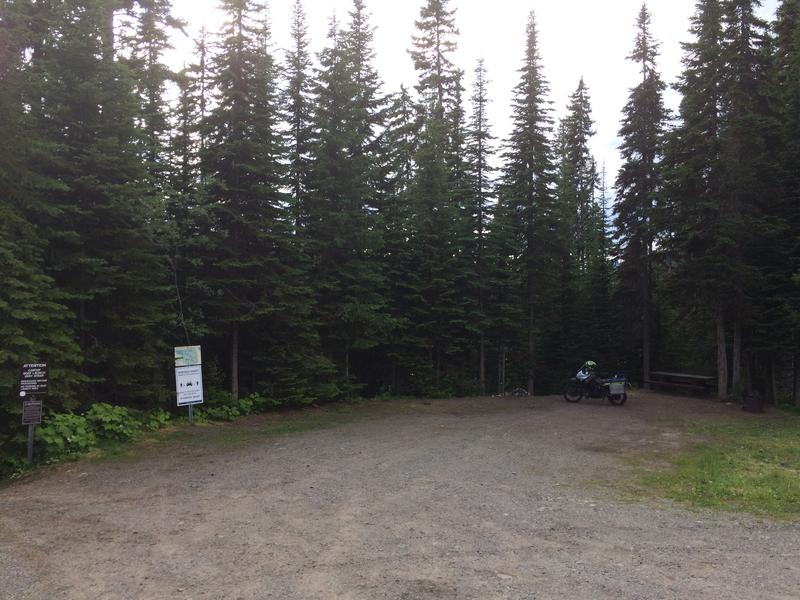 It looked like it was going to rain and the forecast predicted it too. I got my tent setup as quick as possible, and then a fire going to try and dissuade the mosquitoes from being around. I am not sure I have ever seen mosquitos so bad, I could not stand still for more than 20 seconds or I would be covered. I ate dinner pacing around the site. The smoky campfire helped considerably.
Shortly after I was set up it thunderstormed considerably: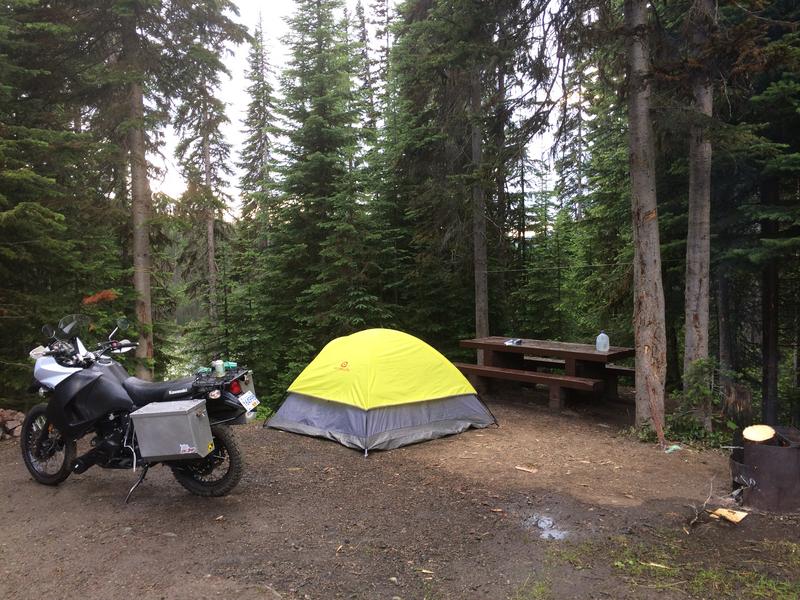 Here is the lake that was close by, and likely the source of all those dang mosquitos: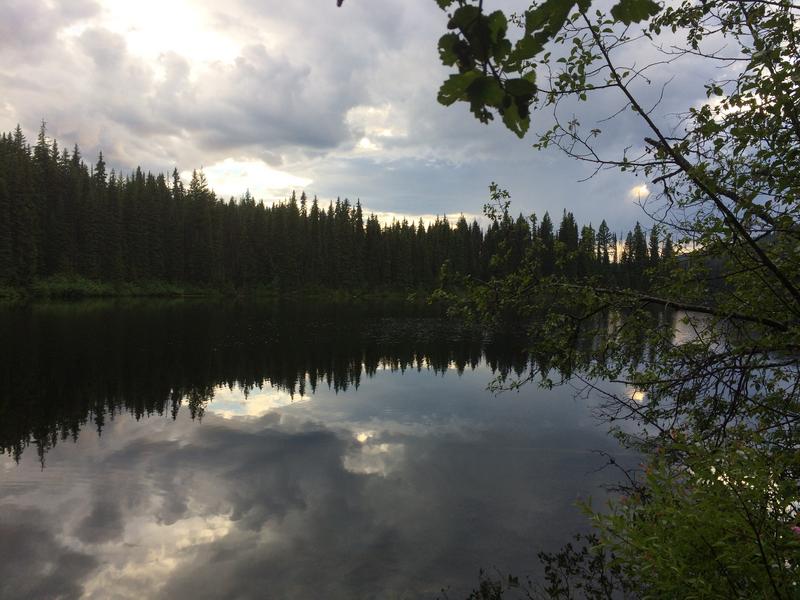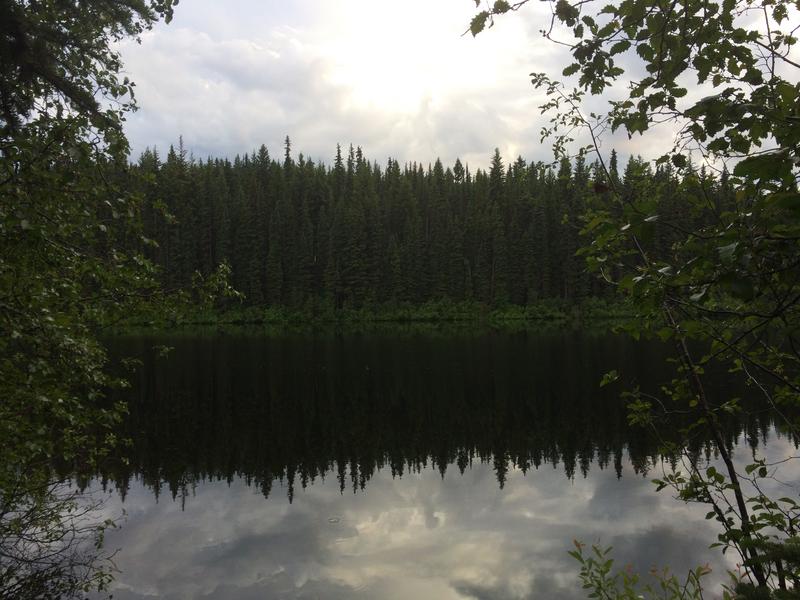 The path from the lake back to the campsite: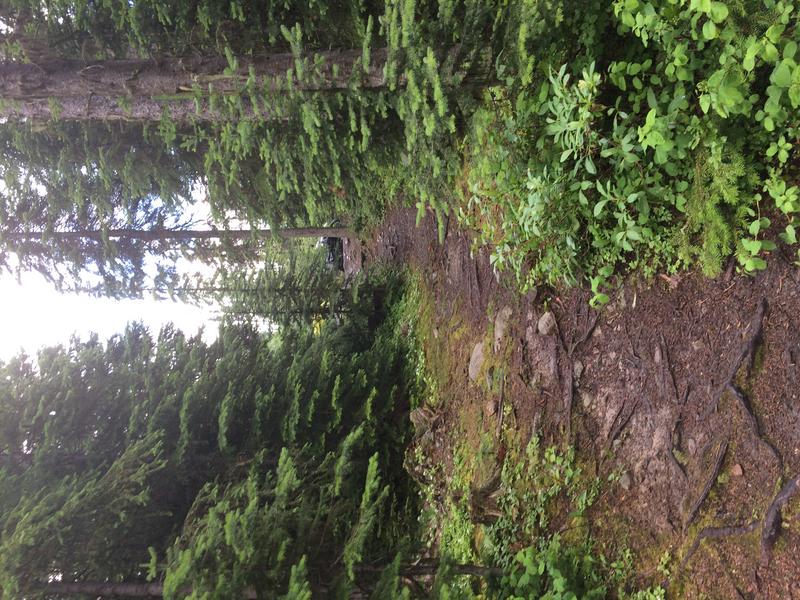 I fell asleep around 9:00 PM to thunderstorms and a large animal making trumpeting sounds that kept getting closer and closer...
July 22, 2020
The big day. I did not know how long it was going to be but I knew it would be long. I have not kept accurate records over all my rides but this day may have been my longest ever on the KLR, distance wise.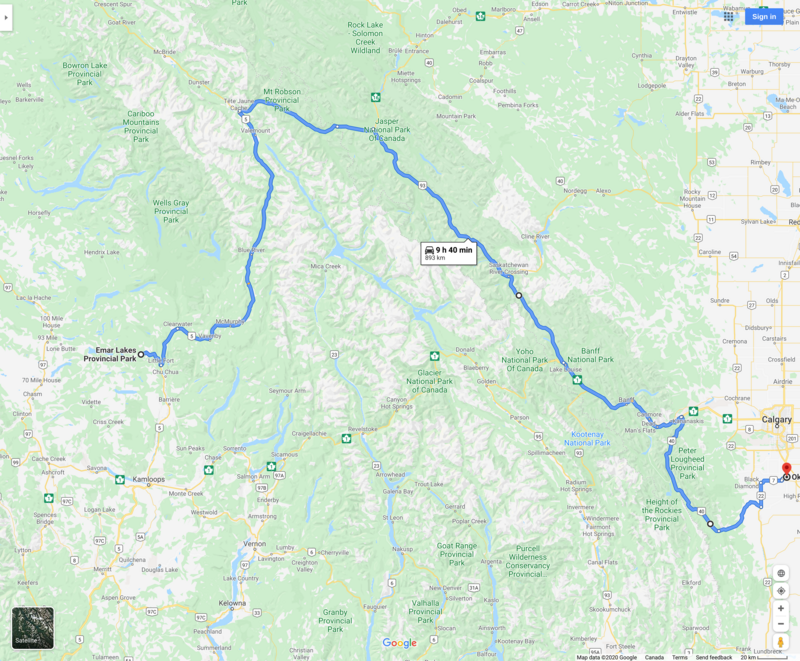 I packed up my campsite wet. It had stopped raining when I woke up but I could not stick around to wait for things to dry. I was on the road again by about 7:30 AM.
I rode through quickly to Jasper with a few breaks for coffee and snacks where I stopped for lunch. It was raining and ate as quickly as possible to get me and the bike out of the weather. There were a few items strapped on that were not waterproofed.
These are the first pictures of the day, taken from the Icefields Parkway. I had not rode this in a few years and was enjoying it again: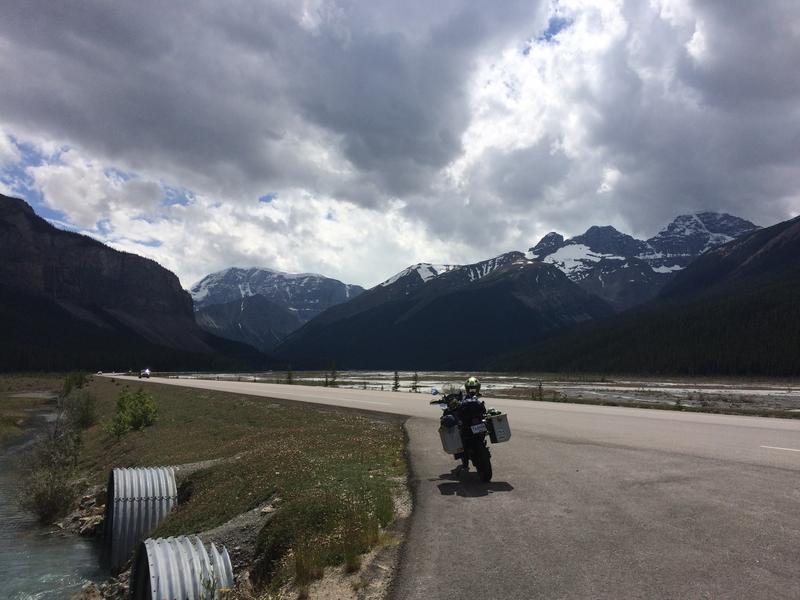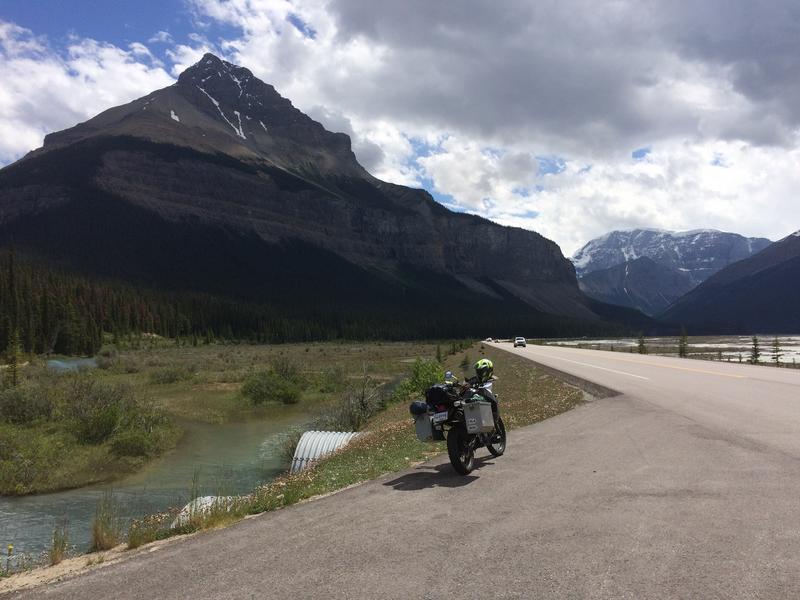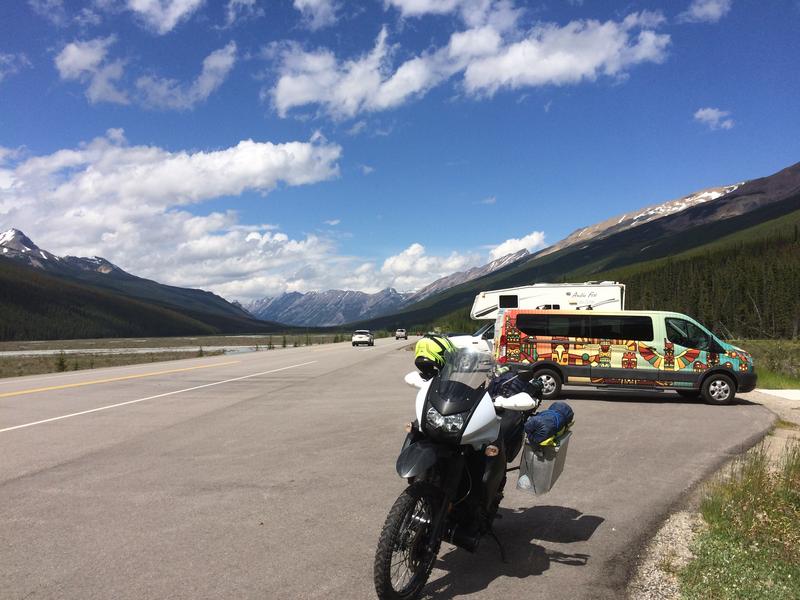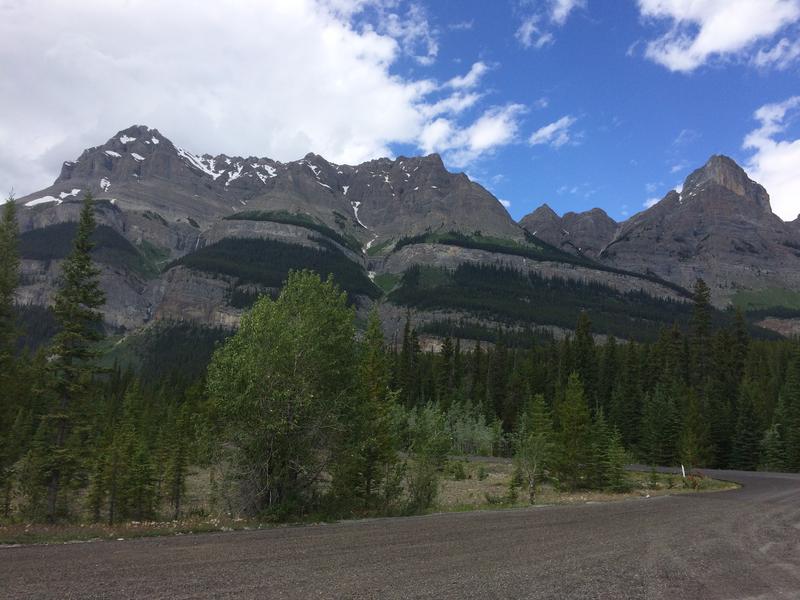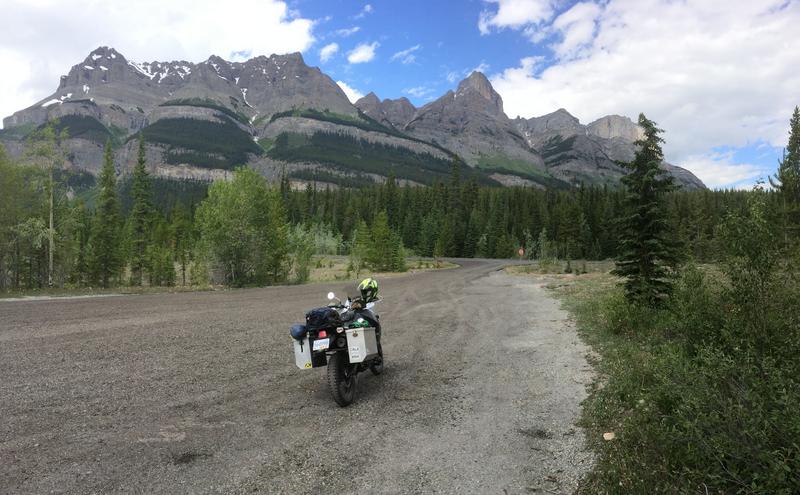 I particularly like Bow lake and Bow glacier. This was taken just after sitting in construction traffic for a while: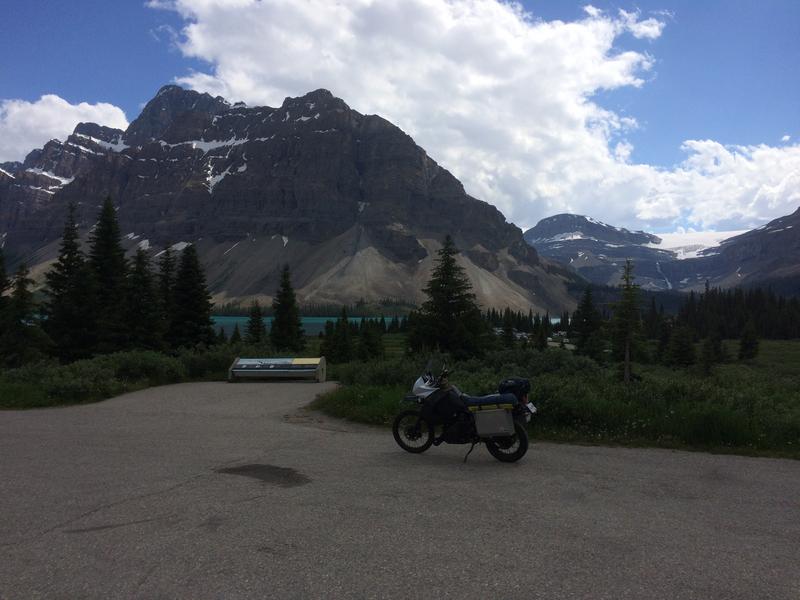 Alberta Highway 40, the highest paved road in Canada. This is a fun one to ride because of all the wildlife that live in the high alpine mountains. There is lots to see but also lots to hit as well.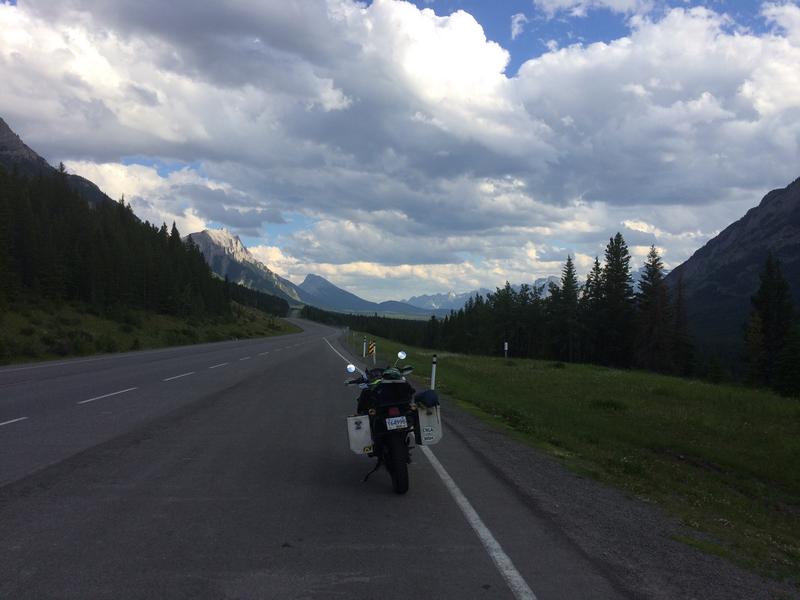 All of the Grizzly bears I have seen in the wild have been up near this road, and this time was no exception. A momma with 3 cubs right next to the road almost at the pass summit: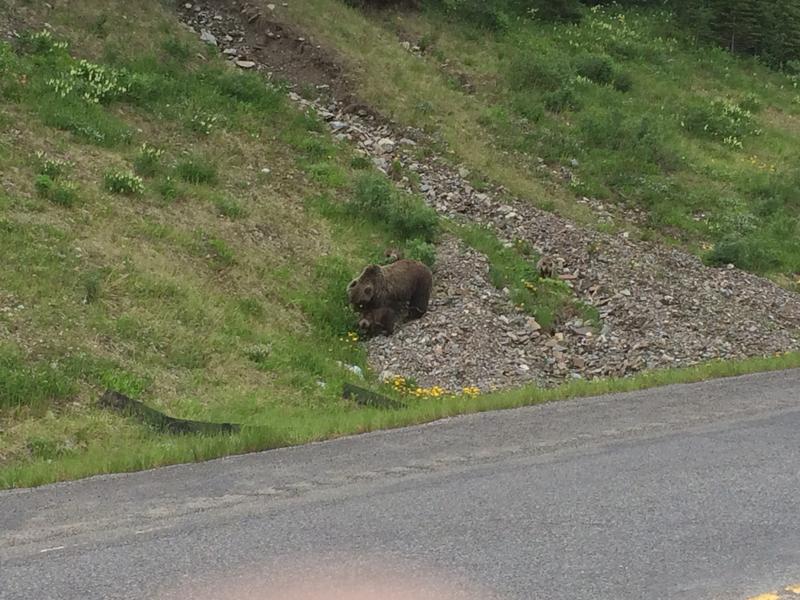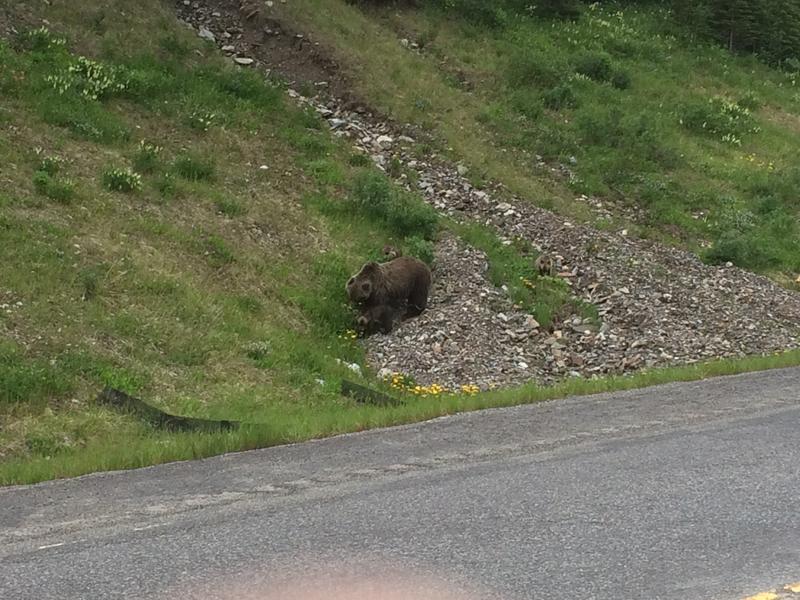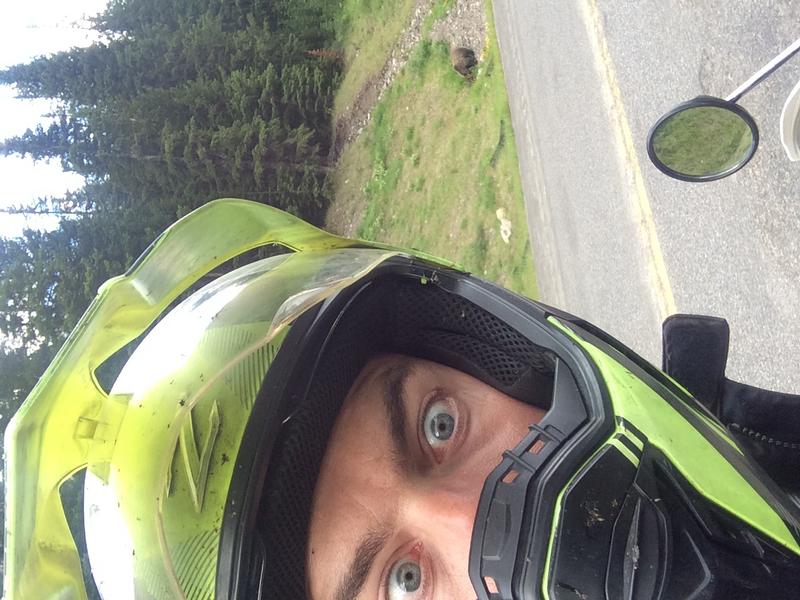 A lookout over a valley, lighting was not great at this time of day.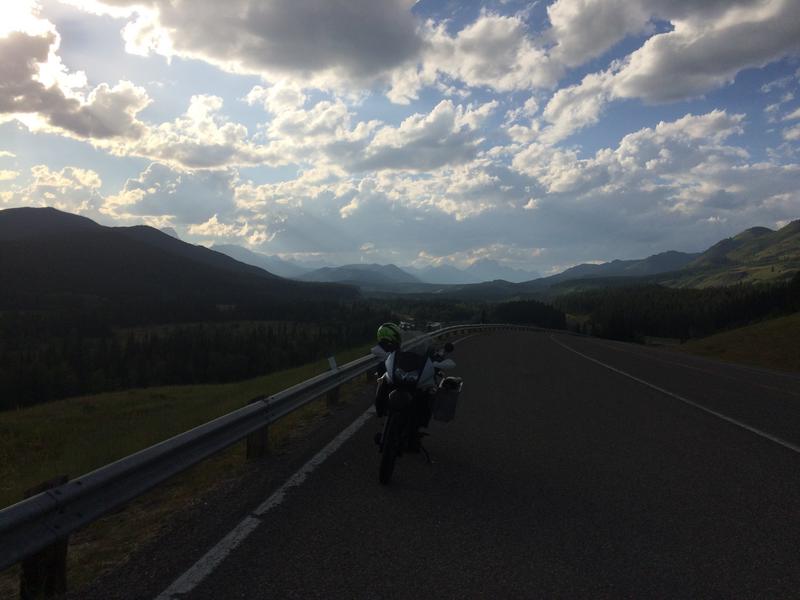 I pulled into the driveway in Okotoks around 9:00 PM mountain time, completing what I believe was my longest distance of riding in a single day at around 900 kilometers.
The engine oil had got dangerously low over the last days ride but that was expected as I had rode for hours over 5000 RPM.
July 23 - 25 2020
Back home visiting with friends and family.
July 26, 2020
The return loop starts. I was up around 6:00 AM, ate breakfast, said goodbyes and hit the road. My original plan was to stay at Kokanee Creek Provincial Park near Nelson that evening but that did not end up happening.
I was hesitant about riding through the Crowsnest pass yet again as I had done that ride a few times before but this time it was very pleasant. Alberta Highway 22 south had hardly any traffic on it so early in the morning even though it was quite cold.
I was not warm again until I passed through Fernie around 9:30 AM. I stopped for a coffee and snack break.
I stopped in Creston for Lunch before riding up British Columbia Highway 3A to Kootenay Bay. This was my first time riding this road and it was a blast. Many turns and good road surface.
I got to the ferry terminal at Kootenay Bay around 1:30 PM Mountain time. The view was wonderful:

There were some nice views from the ferry as well. It was nice being on the motorcycle because there were COVID restrictions that you must stay in your vehicle.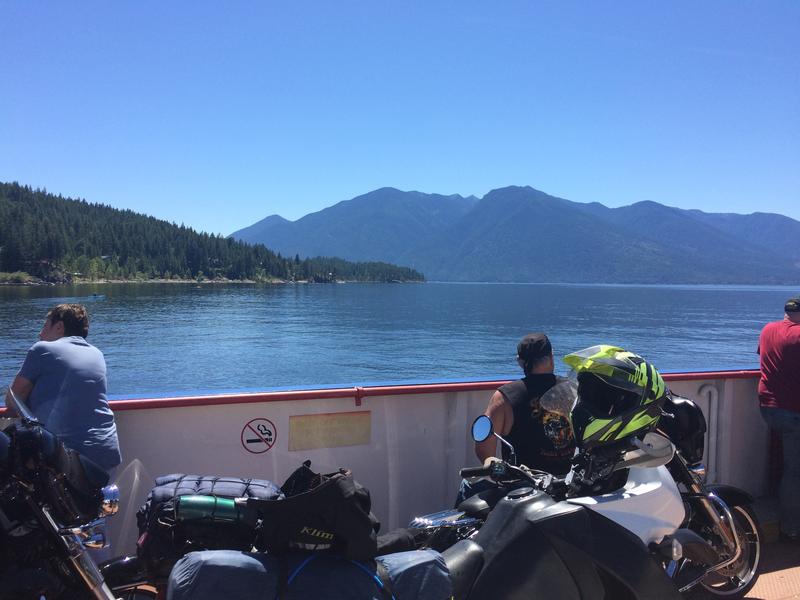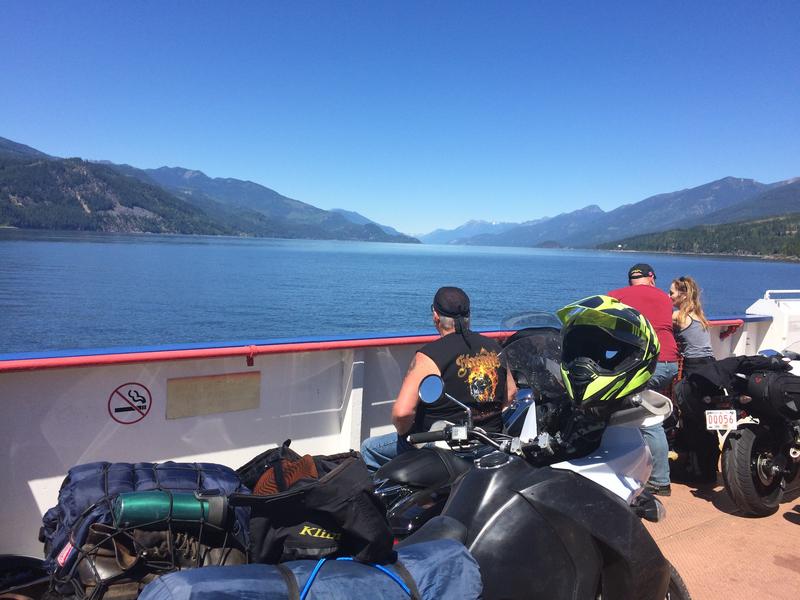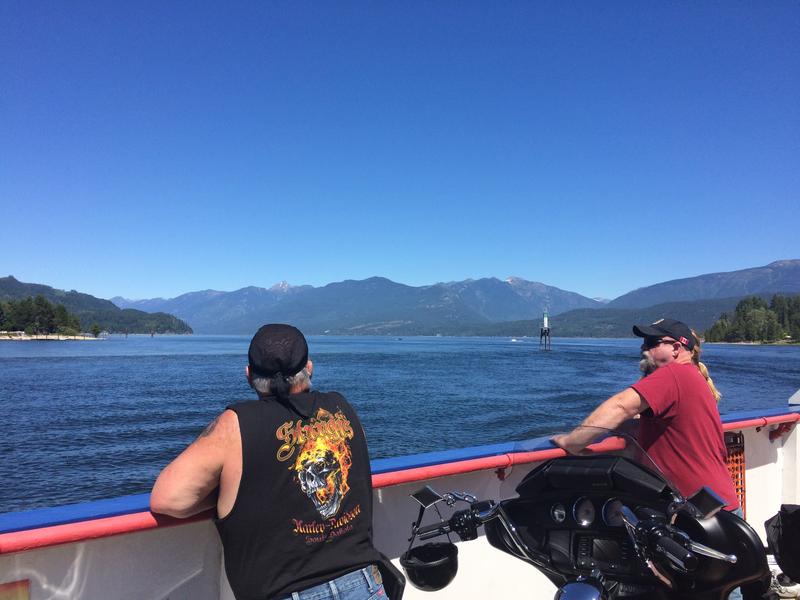 Originally I wanted to stay at Kokanee Creek Provincial Park but after I left the ferry terminal at Balfour I saw a sign for 'Toad Rock Motorcycle Campground'. This seemed too perfect so I left the highway to check it out.
They had availability so I changed my plans to stay there for the night. It also was cheaper than Kokanee Creek. I unloaded the bike and set off to Nelson to get groceries and gas, but first stopped to drive up the Kokanee Glacier access road.
It was 16 kilometers one way of progressively deteriorating single lane gravel logging road. Many potholes and large rocks sticking out of the surface. Still, not a problem to ride up at a decent pace even with a worn bald rear tire. I could feel the rear tire slipping on the rocks sometimes.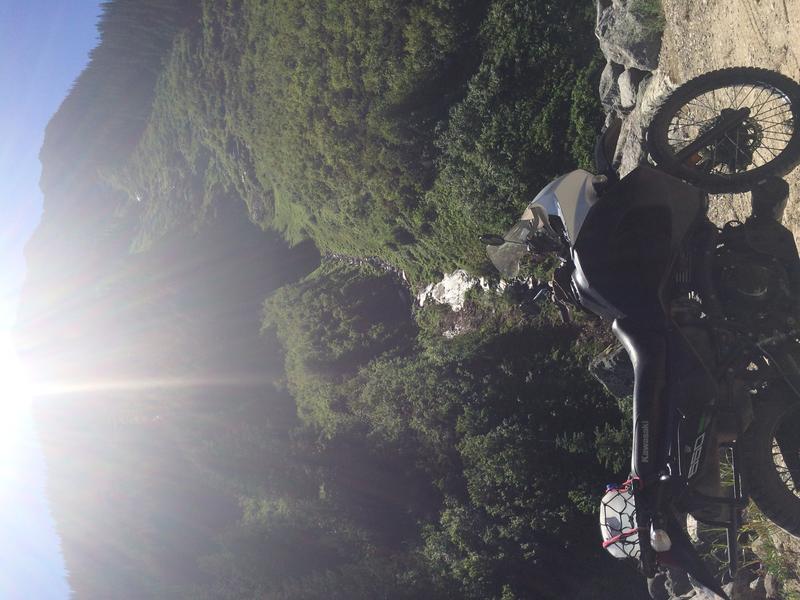 At the top trailhead there is a cabin, toilets, and parking lot. Many vehicles were set up with chicken wire protecting the undercarriage. I asked the gentlemen that I parked next to and he said it was because 'Porcupines will eat your tires'. I was not sure he was serious but I believed him anyways.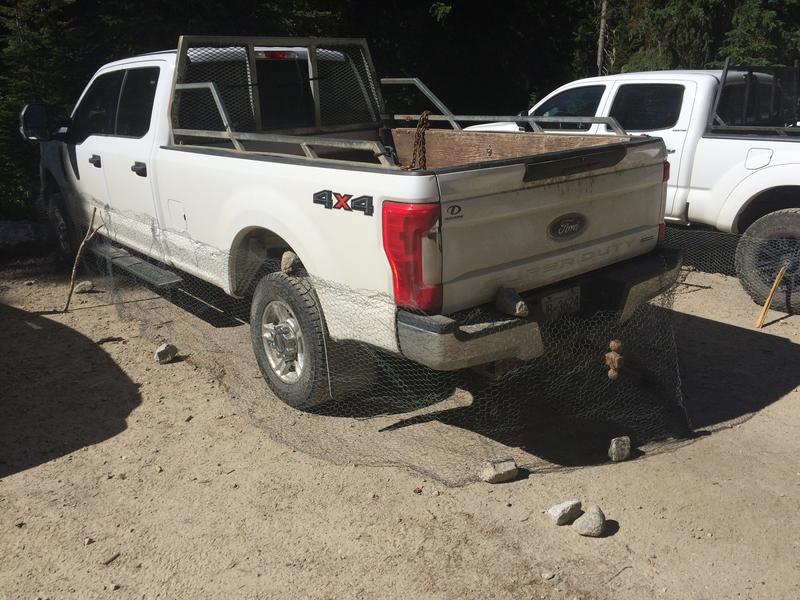 There were excellent views from the trailhead and I did not venture far from the parking lot as I still needed to head into town to get gas and groceries.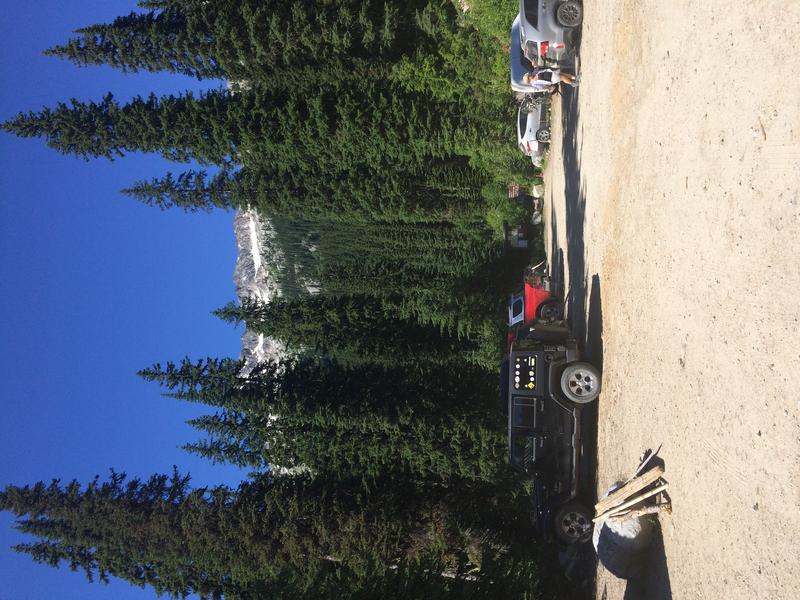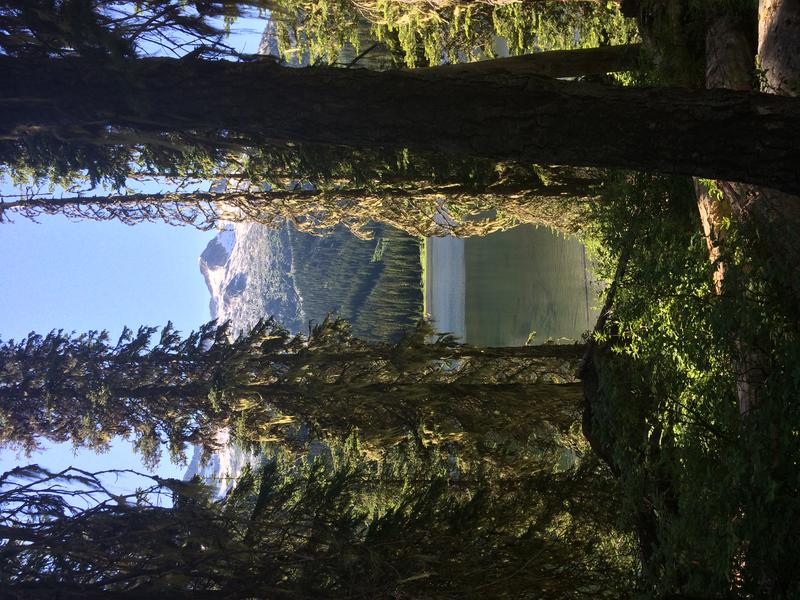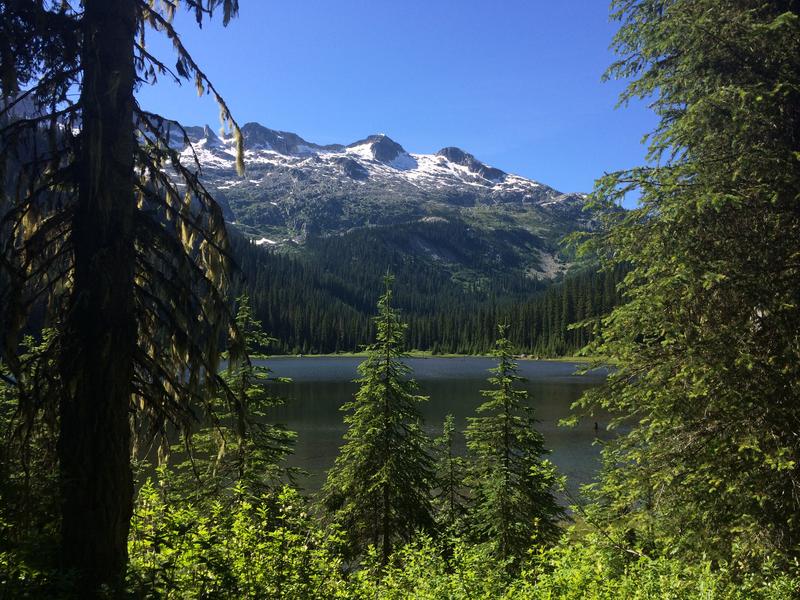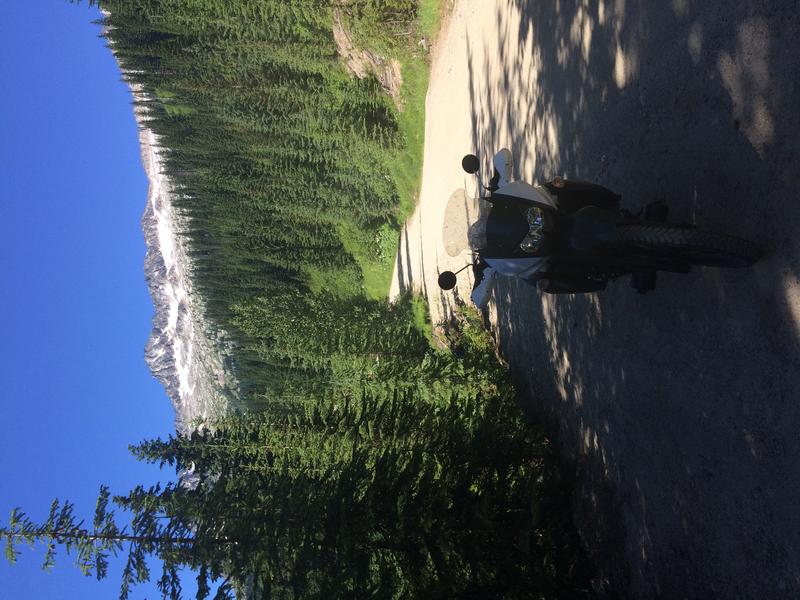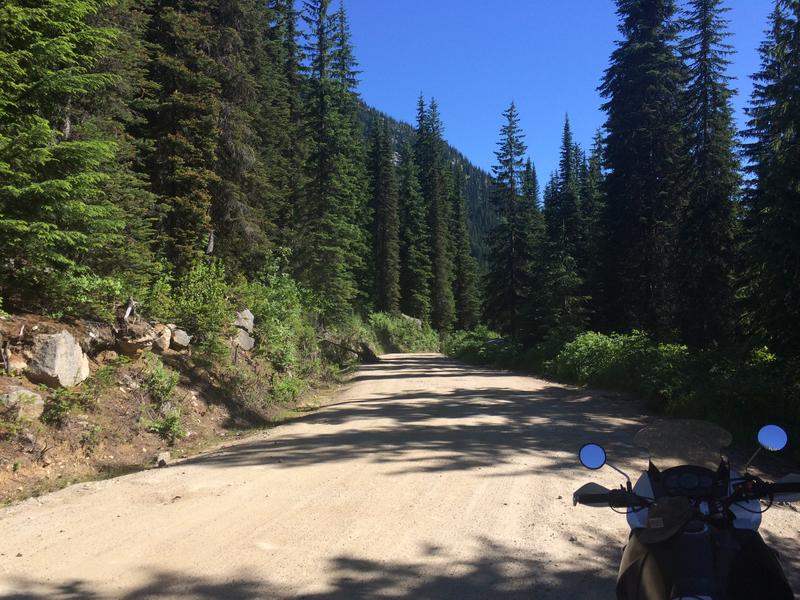 You can see the relative shape of the road in the next picture. I ended up puncturing a hole in my plastic 4L water jug I had strapped to the back.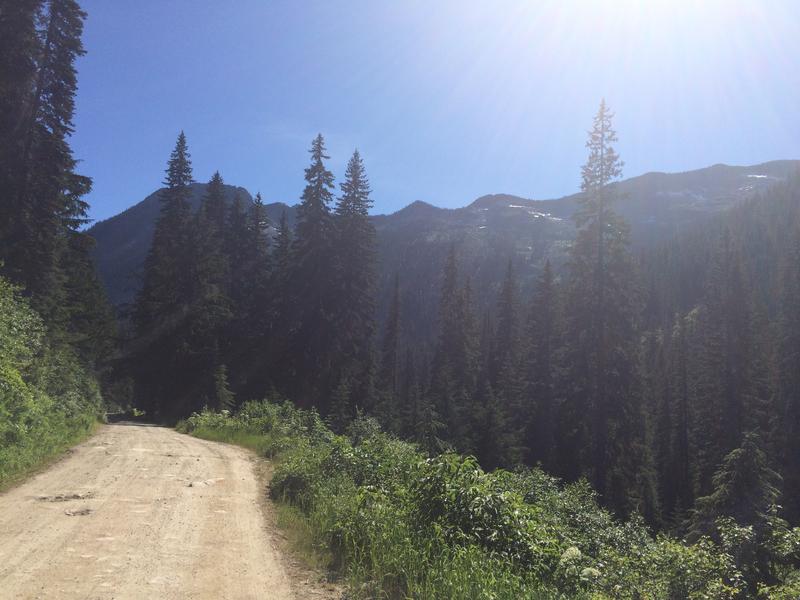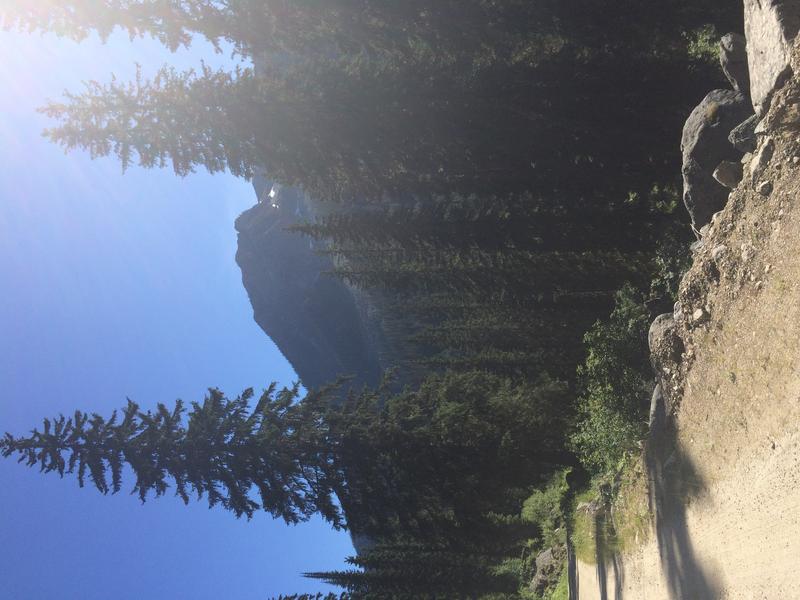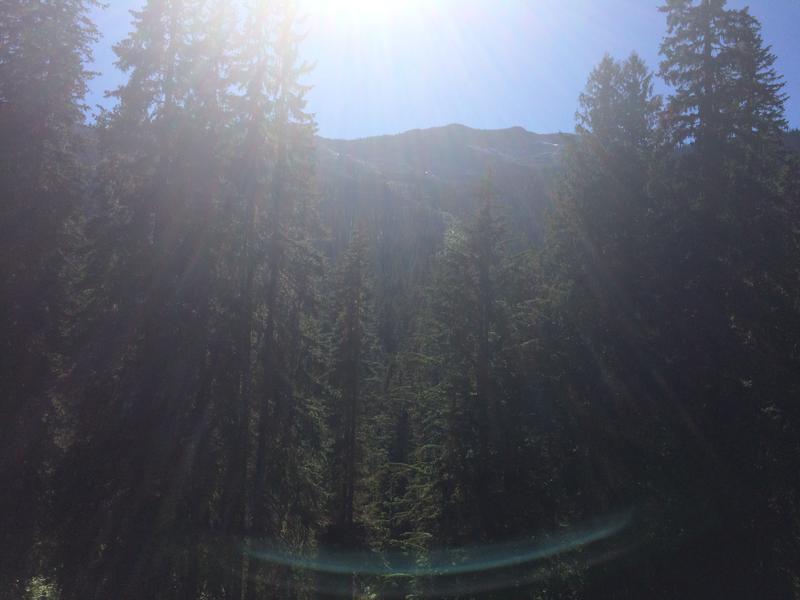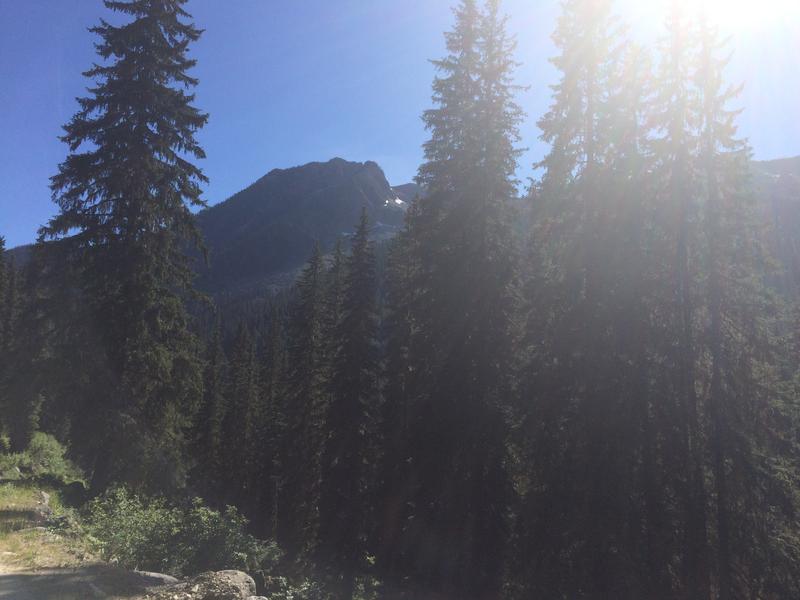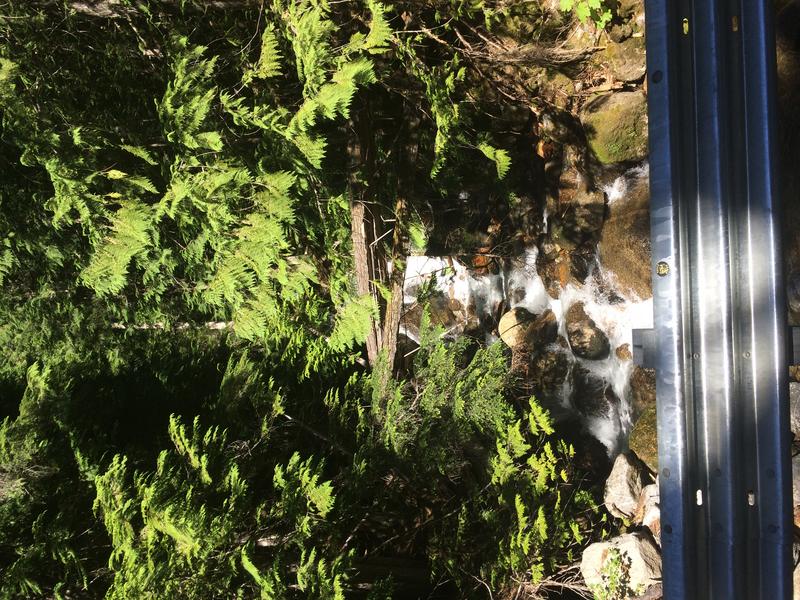 This was Toad Rock Motorcycle Campground, private property turned motorcycle oriented accommodations. There was a mix of tent sites and small dwellings with some thoughtful amenities like chairs. Chairs do not pack well on a bike, and I had not brought one.
There was a slight junk yard feel to the place as well, but it was not overdone.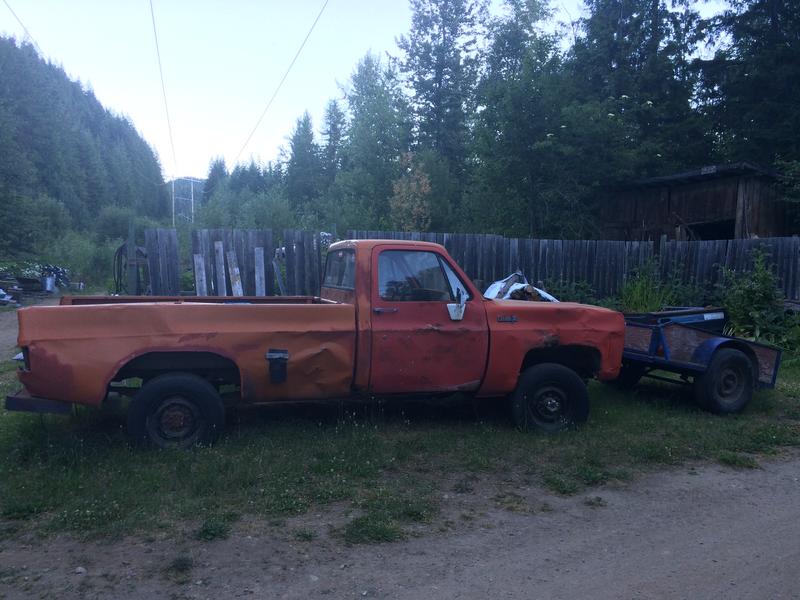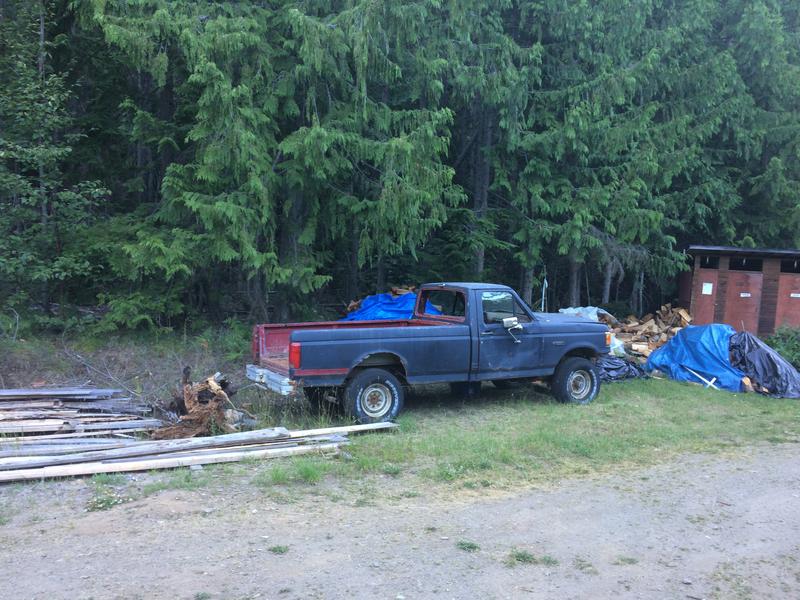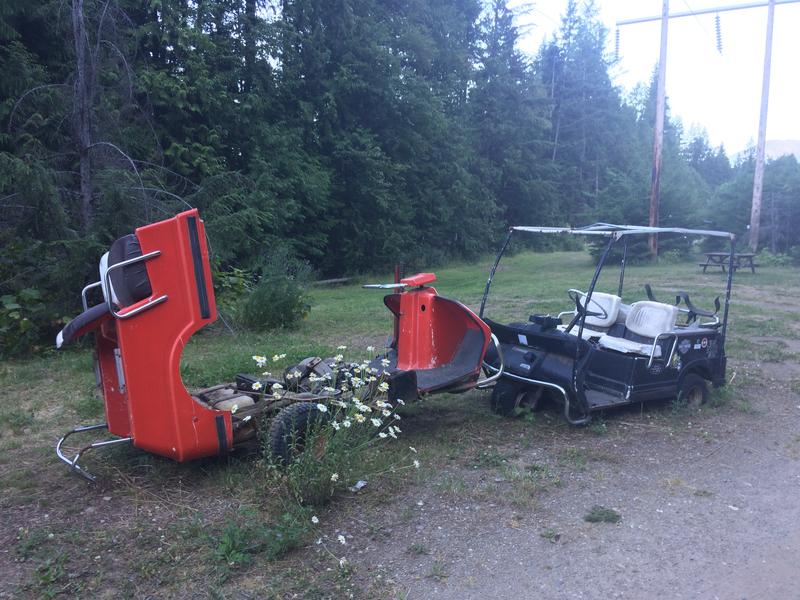 Firewood, kindling, and dousing water was available.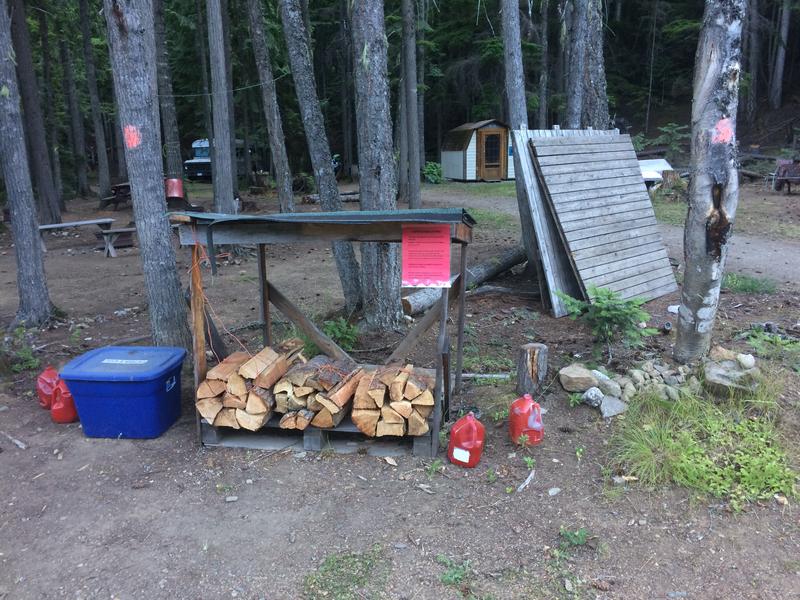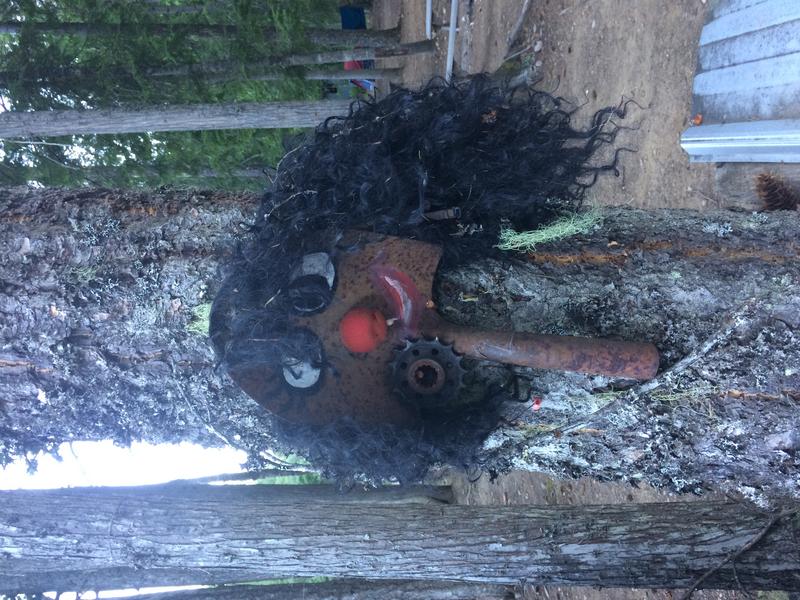 Some suites were clearly sheds. I did not look inside but I imagine they were sufficient.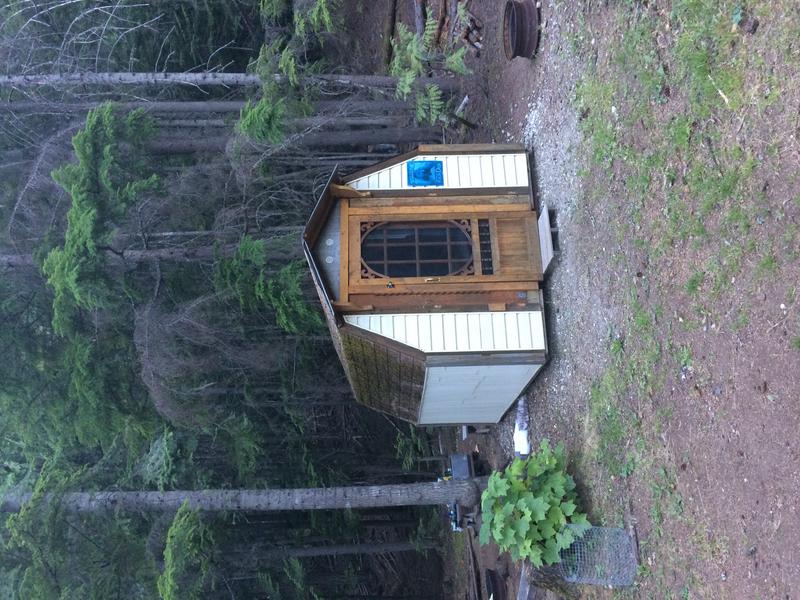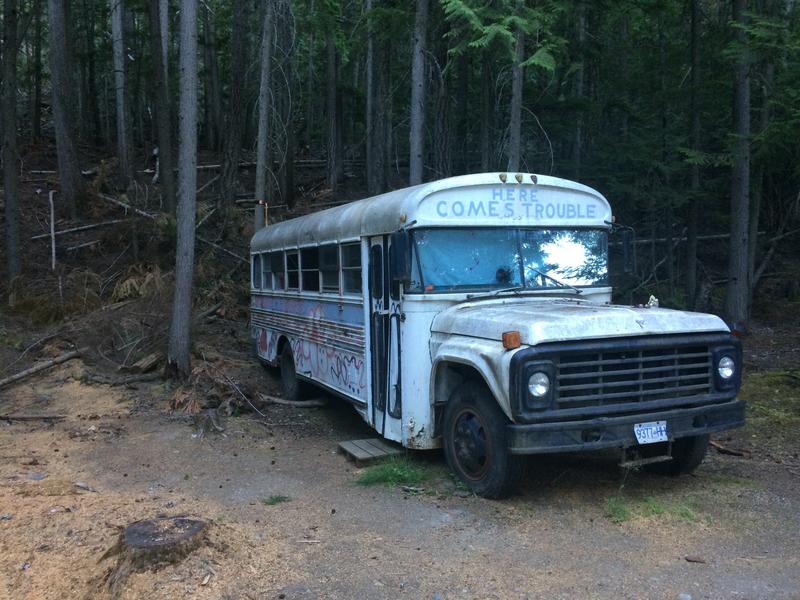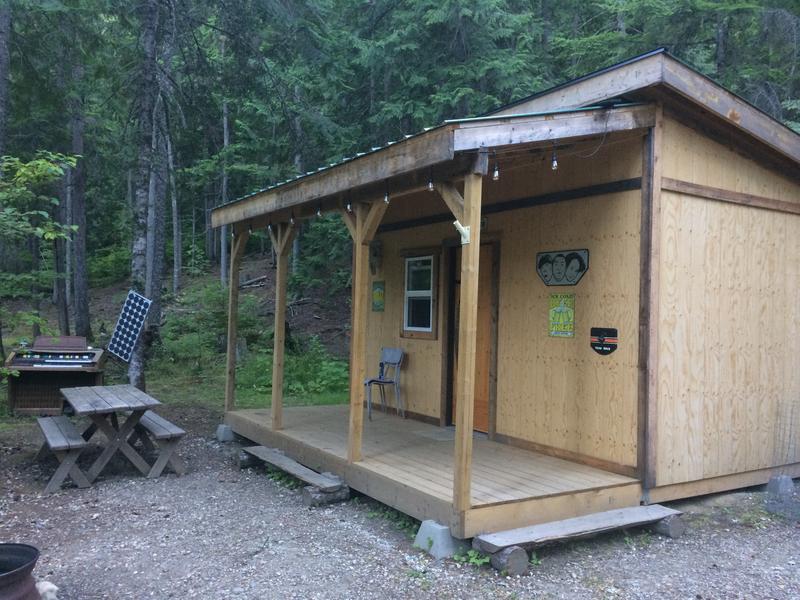 This was my camp, in between the bus and the shed. It was not big or particularly private but for $20 I thought this was fine. I would not be staying long anyways.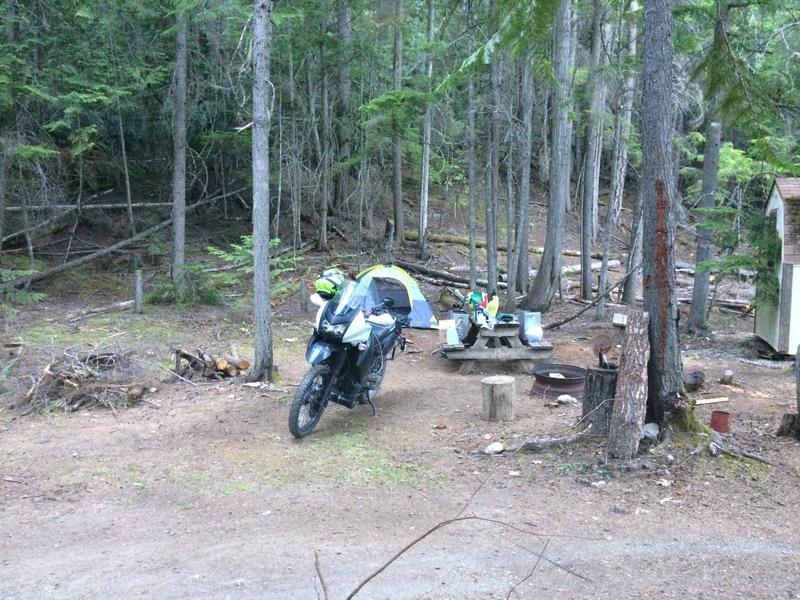 This was an outdoor bar and store.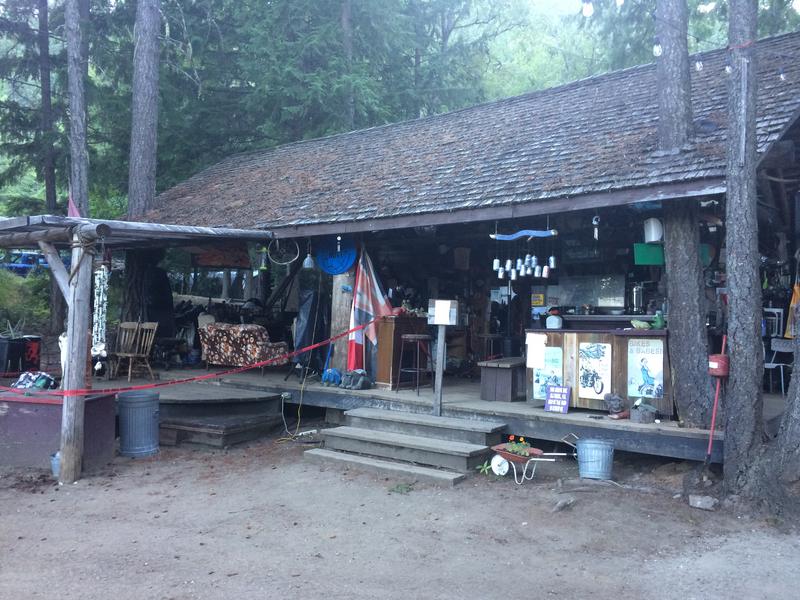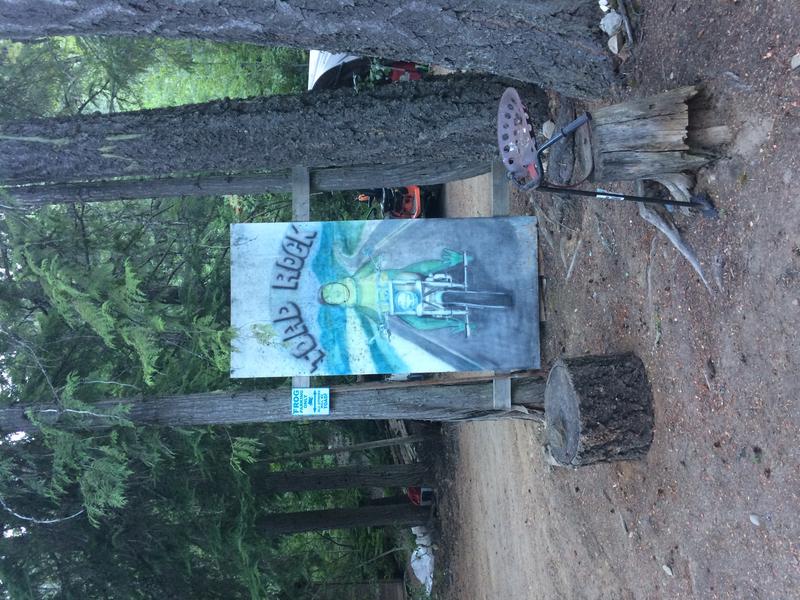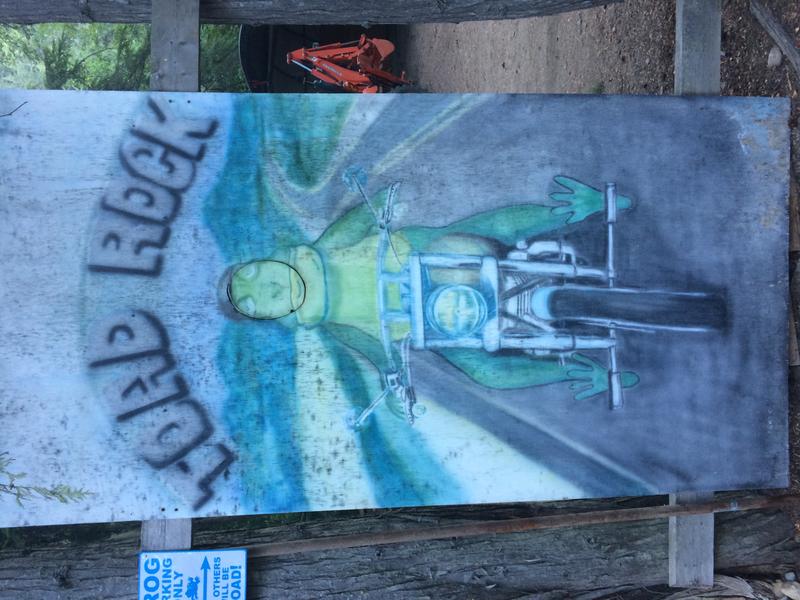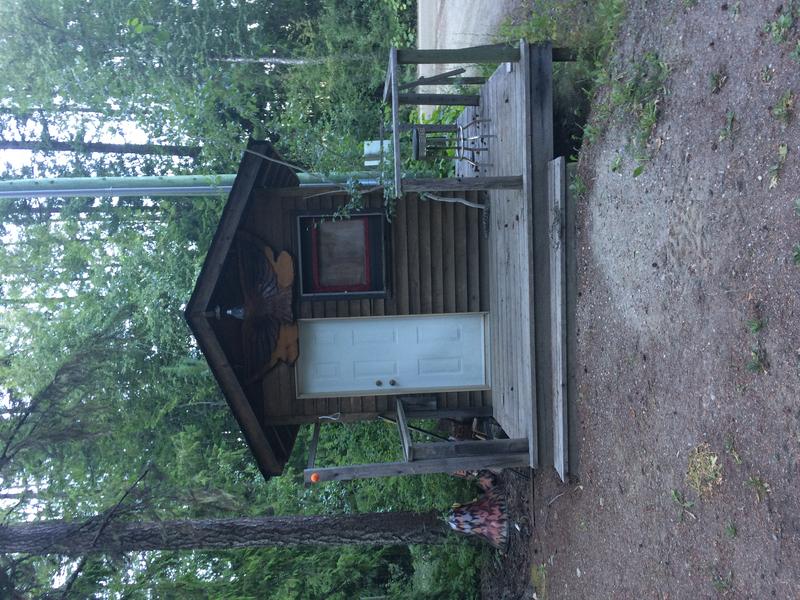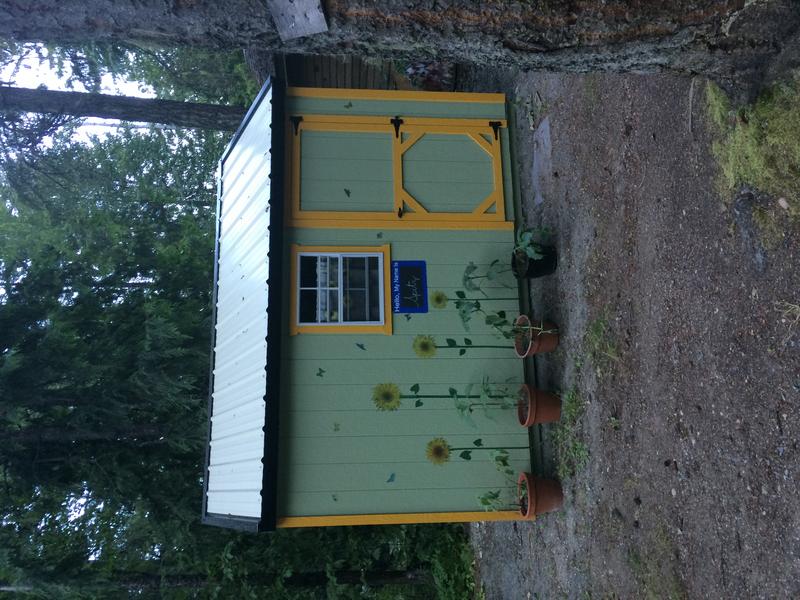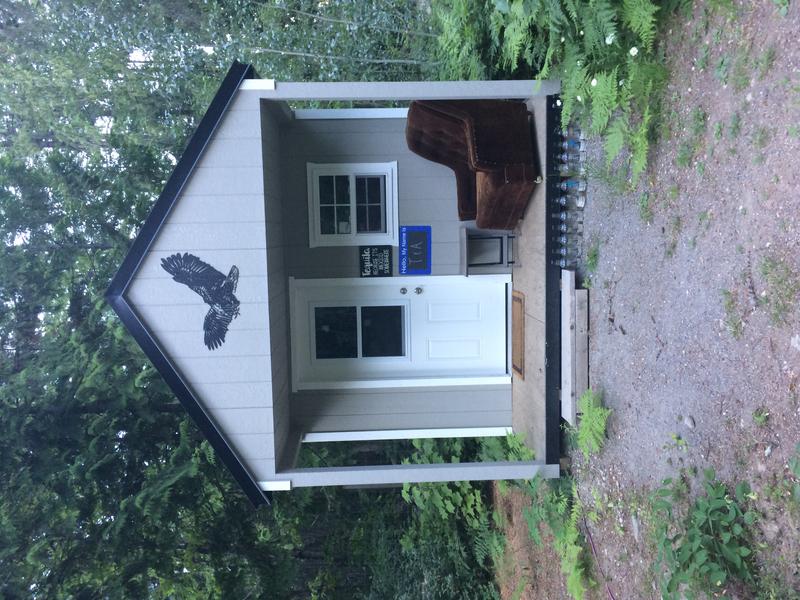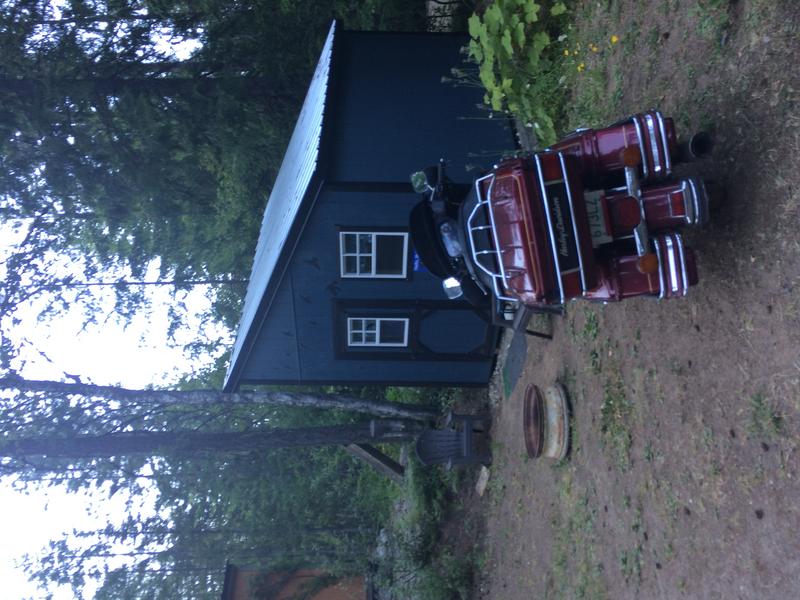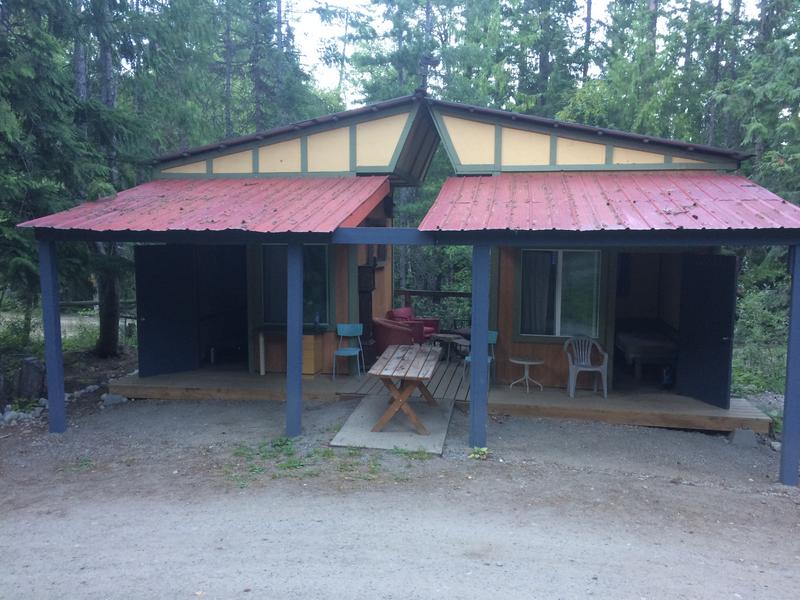 This was the main checkin house, washroom, shower facility and garbage/recycling collection area. Flush toilets and free hot showers were available here.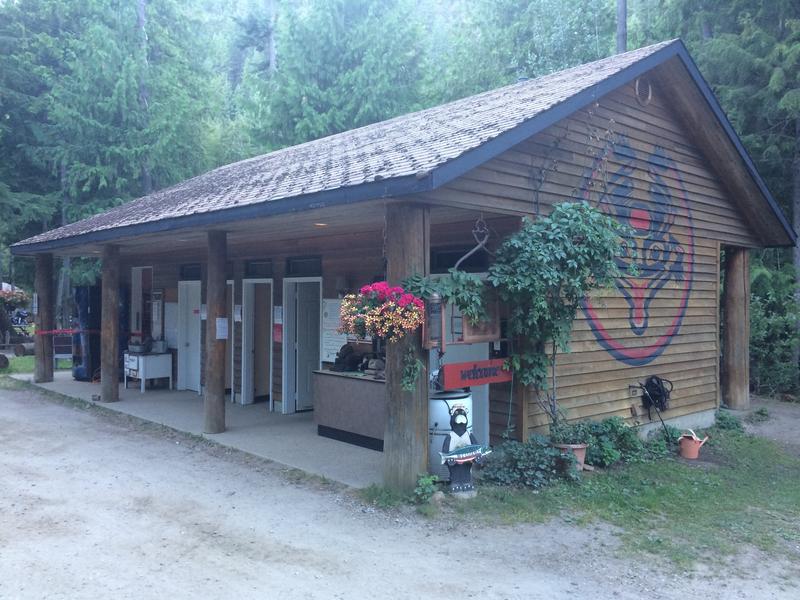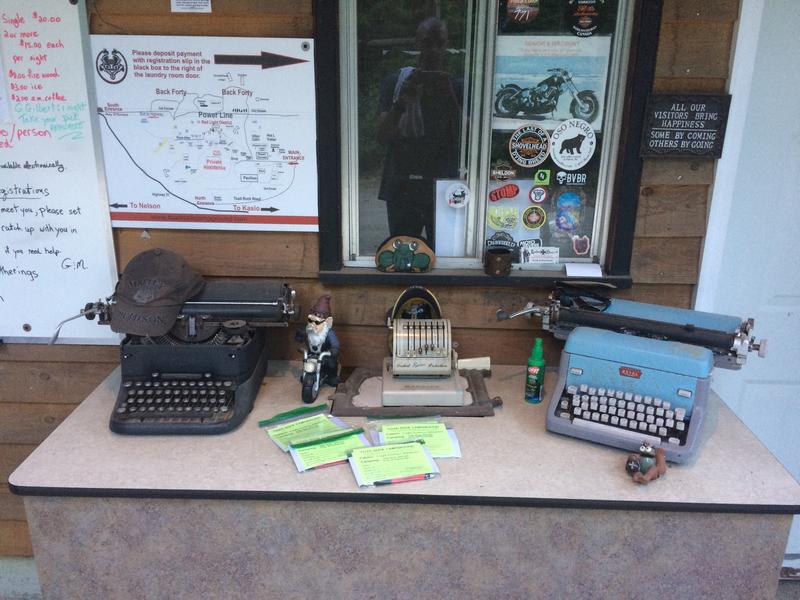 These were the owners motorcycles, I do not know much about Harleys but they looked pretty cool.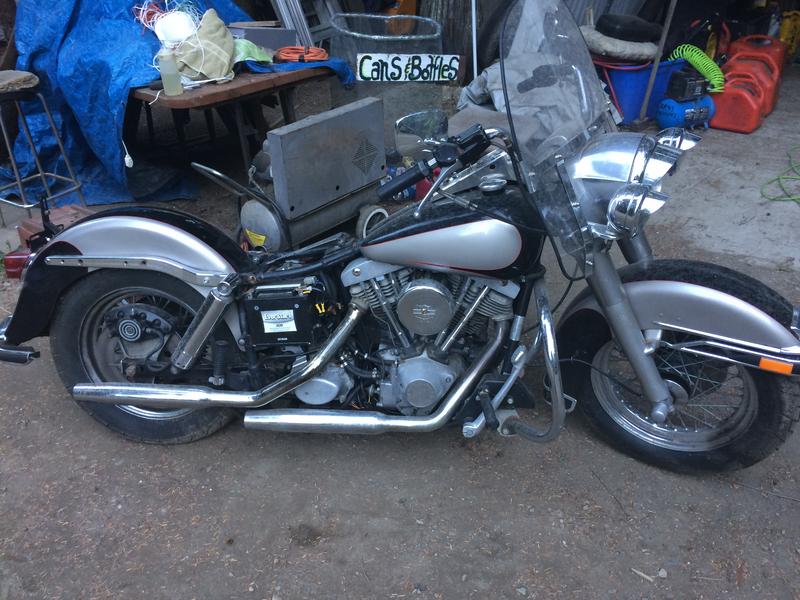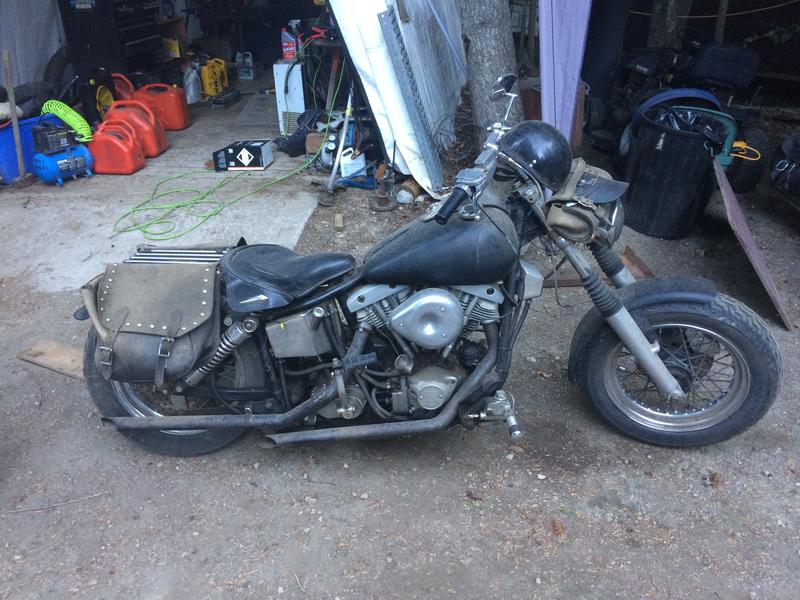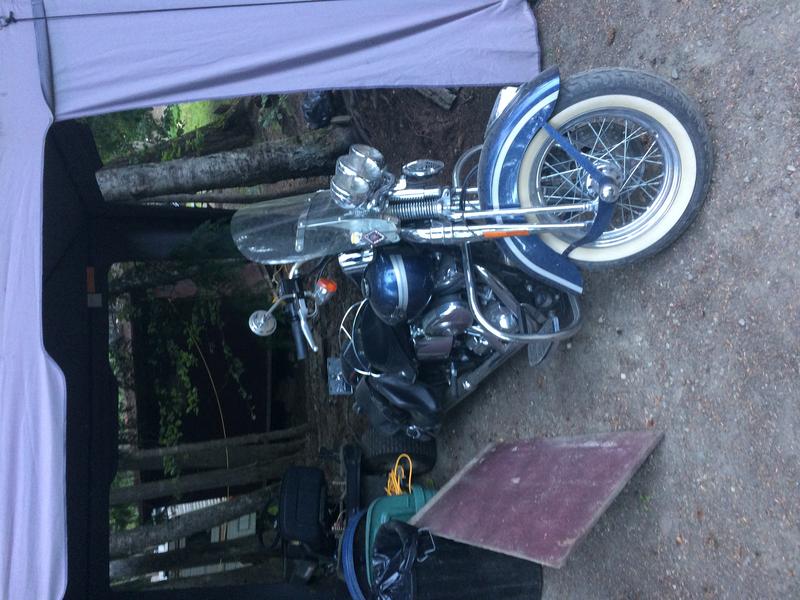 July 27, 2020
This was a long hard day of riding and I did not get a chance to take many pictures.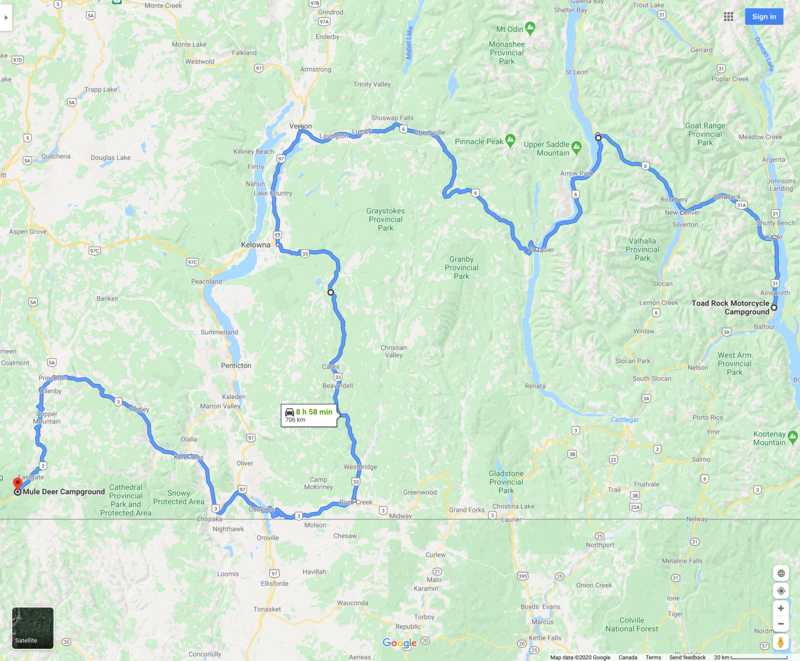 British Columbia Highway 31A from Kaslo to New Denver was beautiful. Not much traffic, many twists and turns, and good scenery.
British Columbia Highway 6 was wonderful as well. I had rode this a few years ago but it was nice to do it again. Many twists and turns and good scenery but with some construction and slow moving vehicles.
At one point while travelling down British Columbia Highway 33 I stopped for a break and noticed my tool tube was only being held on by one hose clamp! I'm not sure how long it had been like that but it was not more than a day. I checked the tool tube the previous day after banging around on the rough road to see the Kokanee Glacier. I suspect the hose clamp was weakened during that ride and gave up sometime after that.
I took off the tool tube off the front of the skid plate and strapped it onto my luggage because if it let go while I was going around a corner I would surely crash. I rode with it there for a while fully intending to fix it when I got home, but on the west side of Osoyoos I stopped at a Home Hardware and bought 4 new hose clamps and re-attached the tool tube in the 35°C heat. Better to have it properly attached in its right location than having yet another thing strapped to my luggage.
Finally I rolled into Mule Deer Campground in E.C. Manning provincial park around 6:00 PM. No cell service was available so I rode back to Eastgate to make phone calls and get groceries. Unfortunately the store closed between the time I rode past it and the time I rode back to it.
The campground was nicer than expected with flush toilets, running potable water, and dish washing huts with sinks. The highway was right behind my site however so I fell asleep that night to the sound of traffic.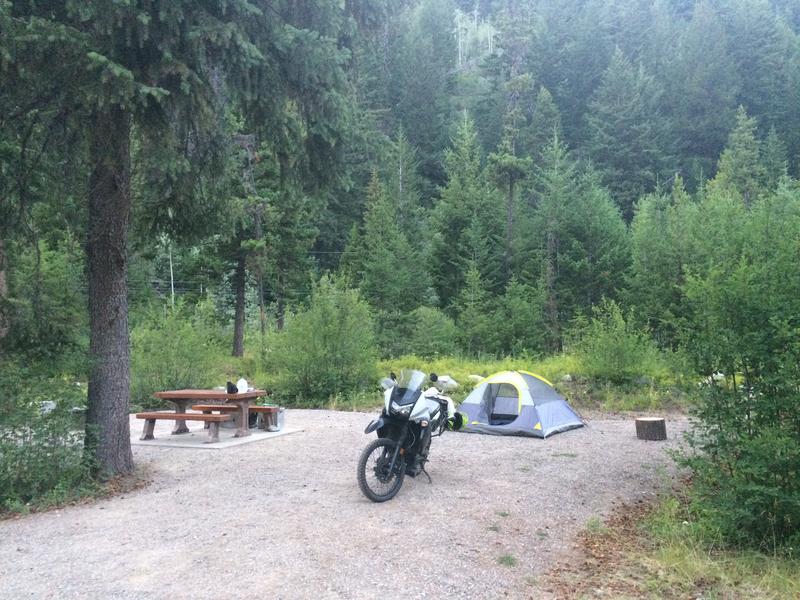 July 28, 2020
Today was going to be a nice easy ride back home so I slept in, eventually getting on the road around 9:00 AM.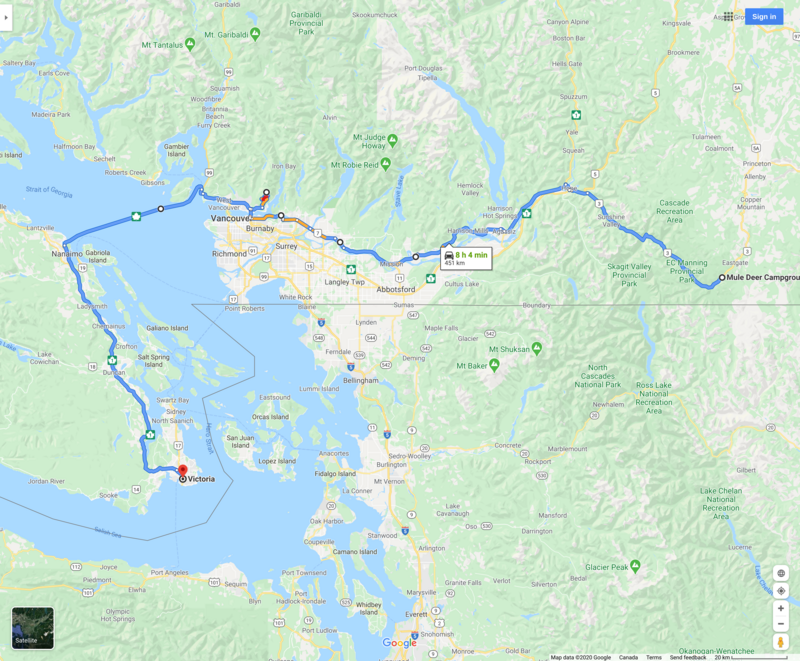 I took a small detour up a winding mountain road to the Cascade Lookout that gave some good views: